💳

Secure payment 

Via 

PayPal

 And 

Credit Card

💸Money Back Guarantee Within 30 days
🚛Worldwide 

Express

 Shipping
🛒

Buy More Save More / Get More Free

🎁

An Excellent Gift Choice for Others
---
Here comes our Early Summer Hot Sale! We sell this Water Trough Purifier Cube at only $19.98 
📢80% of customers buy 2!
📢62% of customers buy 3 or more.
Seize the opportunity today!
Click "ADD TO CART" to get yours now! 
---
INSTANTLY MAKE DRINKING TROUGHS ALGAE-FREE & SAFE FOR FARM ANIMALS WITH WATER PURIFIER CUBE!

✓ Purifies & eliminates algae for sustaining clean water
✓ Nano-pores strong impurities filtering system✓ Activated carbon that powerfully adsorbs chemicals & odor

✓ Safe for all animals
✓ Reusable & washable
The unclean water tank is harmful to the life of your farm animals. Say goodbye to the trouble of constantly changing cloudy water tank. The Water Purifier Cube is an Ultra-Absorption Activated Carbon Block that can maintain clean drinking water for your farm animals. 

Our cube is an ultra-absorbent activated carbon block constructed in a honeycomb-like structure that effectively purifies and cleanses the water in your livestock's water trough. Maintain clean & fresh drinking water for your livestock without having to constantly change impure and cloudy water in the trough!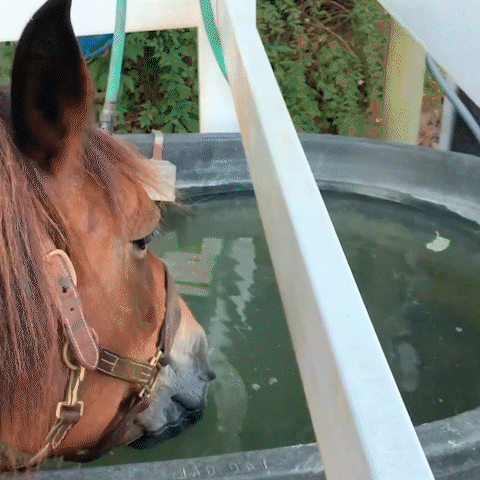 Simply Place It Into Trough!

Upkeep your water trough with minimal effort. Simply place the cube in the trough and let the cube magically do all the work for you! Instead of having to scrub and clean your trough, all you need to do now is to wash the cube every week. This miracle cube has never been easier to keep your trough free from impurities!
Safe For All Animals!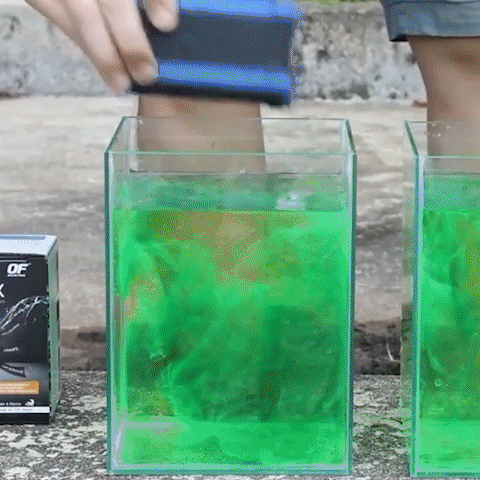 Our cube is specially made to provide clean & pure water without the use of any harmful or toxic chemicals, ensuring that it is safe for ALL animals, including fishes and reptiles.
Maintaining a safe water habitat for the pet fish is now easier with this Aquarium Water Eco-purifier Cube! It works for all types of aquariums; freshwater and marine. With ultra-strong filtration and absorption abilities, it rapidly removes water coloration, odors, toxic pollutants (e.g. insecticides and chemicals), and medication that are bad for your pet fishes.
The purifier is made of ultra-absorbent, activated carbon further packed in a honeycombed structure full of micro tunnels. The highly porous material has a large surface area and effectively adsorb toxic pollutants from the water. The purifier works 24/7. It works by its physical cleaning properties. It does not require power nor relies on harmful chemicals.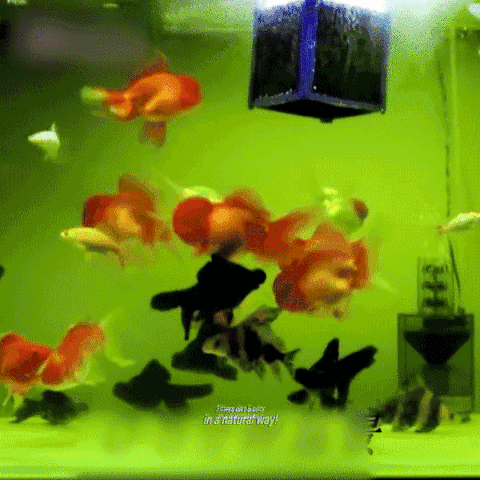 HOW TO USE:
Wash the cube with warm water before use.
Put the cleaner inside the aquarium. The best-recommended position is near the water inlet of the fish tank pump. If you are using a filtration system, you may also put the cube at the later stage of the filtration before the water returns to the tanks. It helps lengthen the life of the cube while removing the coloration, odors, and toxic pollutants effectively.

Always place the cube with an orientation that allows water to flow freely

 along the micro-tunnels. Do not position the purifier with the opening facing downwards to avoid any clog up and reduction in the filtration effect.
Depending on the water quality, you may take the cube out every several weeks for cleaning. Simply allow warm tap water to run through the cube for several minutes to rinse out the impurities it absorbed. Replace the cube after using it two to three times.
Customer Comment
Note:
One Water Purifier Cube For 1-40 Gal Water, 2PCS For 40-80 Gal Water, 3PCS For 80-120 Gal Water.
It is recommended to replace or rinse every 3-6 months.
*Honeycomb activated carbon is made of molds, and is fragile due to the porous honeycomb design.
*So when receiving the goods, there may be some missing corners or detachment on the edges, which is a normal phenomenon.
*It does not affect the function of use, please do not place an order if you mind.