Want to experience what this Fruit and Vegetable Peeler, specifically made for senior citizens, can do for you?
✔️ ergonomic handle, easy to grip
✔️ designed to easily peel veggies and fruits
✔️ user-friendly and easy to use
Enjoy this vegetable peeler designed just for you!
Want to protect your fingers from any painful cuts while easily preparing your favorite dish?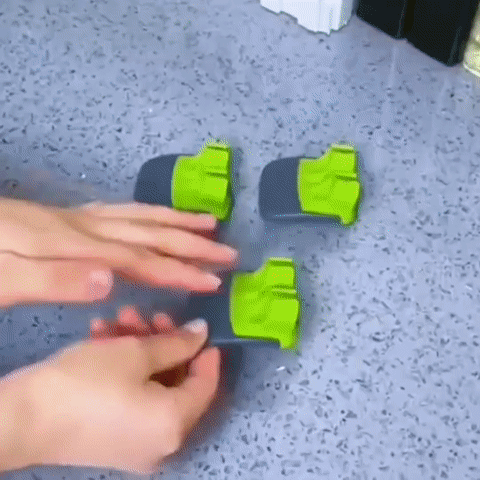 Is cooking hard? No.
But, preparing the ingredients for the dish possibly.
Is it difficult to cut the vegetables? No.
But, holding the small veggies and peeling them can be.
Now you don't have to go through the 'usual finger cuts' whenever you decide to make a bowl of healthy vegetable fruit salad or anything that involves lots of cutting or peeling.
This sharp blade finger peeler will protect your hands from any painful cuts or bumps while preparing your favorite dish.
Moreover, it provides a comfortable grip for holding even small fruits or vegetables.
So, get this finger protector to start your happy and cut-free kitchen journey.
What you'll get:
Palm vegetable peeler that fits perfectly: It has an ergonomic design that fits the two fingers perfectly and can be used to peel an apple, cucumber, zucchini, potato, orange, carrot, peach, etc.
Safe cutting: The holder and cutter are separated, allowing you to keep a safe distance between the blade and your finger.
Handy kitchen tool: This vegetable fruit peeler will let you prepare the ingredients in no time. Simply, wear the blade finger peeler and start shredding the skin (of the veggie or fruit :p) like a pro!
No-slip and cut incident: It has a strong yet flexible grip that will adjust to your finger size so you can hold it securely while cutting.
Ergonomic finger grip: the finger grip is made of rubber material, nicely fits the shape of your hand, offer you soft and comfortable gripping experience, enable you to peel in comfort without worrying of dropping the peeler or accidental slips.
These vegetable peelers are made of quality 304 stainless steel blade and soft rubber finger grip, durable and sturdy to use, wear-resistant and rust proof, lightweight and portable to peel, good material can serve you long time.

FEATURES:
High Quality: The vegetable peeler is made of premium 304 stainless blade and food-grade rubber finger grip, durable and easy to use.
Thinly-Peeled: Use this palm peeler, you do not worry about waste. It's thinly-peeled without any waste to ensure the intactness, it looks like not been peeled.
Ergonomic Grip: With the soft ergonomic finger grip, not only it fits into the shape of your hand perfectly, but also allows you to peel efficiently.
Easy to Use: This vegetable peeler is made of sharp 304 stainless blade, it makes you peel faster.
PACKAGE INCLUDES:
1 Fruit and Vegetable Peeler
GUARANTEE
Not satisfied with the product? Let us know within 14 days and we'll give you a stress-free refund!