Cozy Warmth: It is made of a wool felt material. It's soft and insulating, keeping your pet warm in the winter. A round pet bed provides a safe place for a cat to sleep.
Sleep & Play: The pet tunnel bed can be used as a cave in which to hide. This design provides cats with the security they desire while also providing a warm, cozy place to sleep. Ideal for cats who enjoy curling up, burrowing, or cuddling.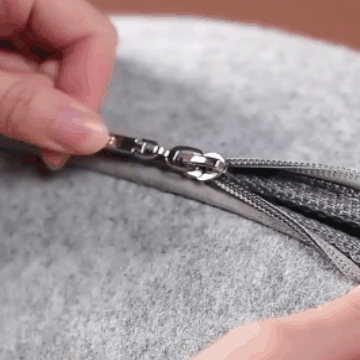 Small & Cute: The donut shape of this pet bed is fits well in any home décor. It is also space-saving, making it ideal for studios, apartments, condos, or smaller homes.
Claw Resistant Felt: The material is stitched with nylon thread, making it very resistant to a cats claws.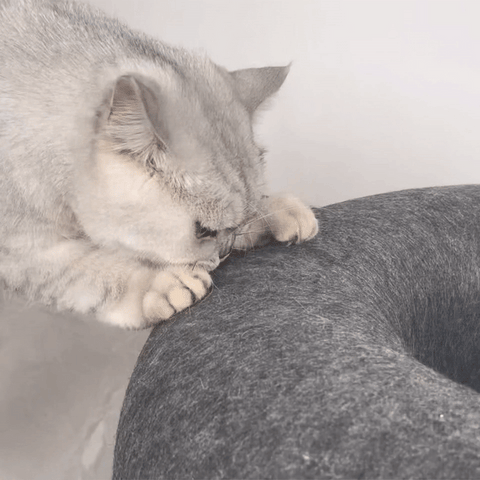 Non-skid Bottom: This donut tunnel bed has a non-skid bottom to keep it in place on hardwood and other types of floors. This is important for your fluffy friend's safety as they climb in and out of the bed.
Specifications
Durable felt and nylon material
Size (s): 20" length x 8" height
Size (L): 24" length x 11" height
Colors" Dark gray and light gray